ISBN-13: 9781938835421
Pub. Date: 2014
Nurses spend years learning about human anatomy, but learning the anatomy of writing can seem much more difficult.
Fully updated and expanded, Anatomy of Writing for Publications for Nurses, Second Edition, is one of the most useful books for nurses needing help with everything from writing a research paper to editing a published manuscript. The new edition, which is 80 pages, three chapters, and two appendixes larger, includes expanded coverage of open access, online journals, social media, marketing your work, and tools for your writing projects.
Coverage Includes:
How to turn your dissertation or capstone project into a published article
How to write a letter to the editor and a book review
How to work with and manage contributors when writing a book
How to understand open access, SQUIRE, APA, and more.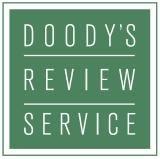 Doody 5 Star Review
""(This book) is useful to nurses in all settings, from the bedside to academic institutions. I have not seen a book about publication that is as comprehensive and current as this one."
-Michalene A. King, PhD, RN, CNE (Robert Morris University School of Nursing)
©Doody's Review Service™
About the Author
Cynthia Saver, MS, RN, is an award-winning author with more than three decades of experience in nursing and 25 years of publishing experience as a writer, editor, and editorial executive. Before leaving to found her own company, CLS Development, Inc., Saver was Executive Vice President of Editorial for Nursing Spectrum/ Gannett, Inc. She has written for and edited many nursing publications, including Nursing Management, Nursing Spectrum, American Nurse Today, AORN Journal, Nurse Week, OR Manager, Journal of nursing Regulations, and American Journal of Nursing. She is president of CLS Development, Inc.
Let our business sales specialist contact you about this and other recommended solutions for hospitals or academic institutions. Please call 1-888-NKI-4YOU or e-mail us at solutions@nursingknowledge.org for additional information.
Partner:
Sigma Theta Tau International
All of Sigma Theta Tau International publications are now compatible with the most popular eReader devices including Amazon Kindle, Nook, iPad, iPhone, Android, and many more.
Due to the evolving nature of technology and the publishing industry, eBooks and eReaders are continuously being improved and updated. Please check with your eReader company regularly for troubleshooting tips and changes.
View frequently asked questions about e-books or download our Frequently Asked Questions PDF to your device.