ISBN-13: 9781935476306
Pub. Date: 2012
A positive workplace environment shows strong nurse leadership. Nursing leadership, including the ability to care for patients and their families, often times seems overwhelming. This book, Fostering Nurse-Led Care, delivers a nurse-patient relationship model. The model defines itself as a relationship based on mutual trust, respect, hope and being sensitivity to others while incorporating recommendations from the Future of Nursing Report.
Fostering Nurse-Led Care details how to create a professional practice model and an environment in which initiatives can flourish and advance quality healthcare. The book also shows examples of quality standards optimization, implementing patient safety measurements, and balancing cost with quality, as well as building an effective learning environment and resolving conflicts and ethical dilemmas.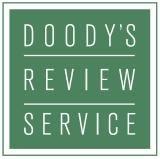 Doody 5 Star Review
"This is a wonderful book – extremely useful, timely, and much needed by the nursing community. I would highly recommend it for nursing students and faculty. Well done!"
-Cynthia Lee Cummings, RN, MSN, EdD (University of North Florida Brooks College of Health)
©Doody's Review Service™
About the Authors
Jeanette Ives Erickson, DNP, RN, NEA-BC, FAAN, is Senior Vice President for Patient Care and Chief Nurse at Massachusetts General Hospital.
Marianne Ditomassi, DNP, RN, MBA, is Executive Director of Patient Care and Magnet Recognition at Massachusetts General Hospital.
Dorothy A. Jones, EdD, RN, FAAN, FNI, is the Director of Senior Nurse Scientist in the Yvonne L. Munn Center for Nursing Research.
Let our business sales specialist contact you about this and other recommended solutions for hospitals or academic institutions. Please call 1-888-NKI-4YOU or e-mail us at solutions@nursingknowledge.org for additional information.
Author:
Ives Erickson Jeanette
Jones Dorothy A
Ditomassi Marianne O

Sub-title:
Professional Practice for the Bedside Leader from Massachusetts General Hospital
Partner:
Sigma Theta Tau International
All of Sigma Theta Tau International publications are now compatible with the most popular eReader devices including Amazon Kindle, Nook, iPad, iPhone, Android, and many more.
Due to the evolving nature of technology and the publishing industry, eBooks and eReaders are continuously being improved and updated. Please check with your eReader company regularly for troubleshooting tips and changes.
View frequently asked questions about e-books or download our Frequently Asked Questions PDF to your device.