ISBN-13: 9781935476764
Pub. Date: 2012
The birth place of Internal Medicine, Johns Hopkins University continues to be a leader in the health care profession. Johns Hopkins Nursing Evidence-Based Practice Models and Guidelines Second Edition has been revised and updated with new case studies and exemplars.
Evidence-Based Practice Second Edition covers practical guidelines on the model with exemplars, a question and development tool, evidence rating scale, project management, appraisal forms, and evidence summary documents. This book helps nurses, not only understand the theory, but also put it into action. Evidence-Based Practice Second Edition is a hand book for nurses and a text book for students. The Evidence Based Practice Second Edition has expanded and improved tool and form including additional guidelines for individual appraisals and both research and non-researched-based evidence.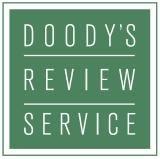 Doody 5 Star Review
"This is an excellent book to introduce nurses to the concept of evidence-based practice and how EBP is used in practice."
-Diane M Tomasic, EdD, RN (Slippery Rock University)
©Doody's Review Service™
About the Editors
Sandra Dearholt, MS, RN, is currently the Assistant Director of Nursing for Neurosciences and Psychiatry at The Johns Hopkins Hospital, Baltimore, Maryland, USA. She has an extensive clinical background in critical care, nursing administration, and staff development. Dearholt has written a variety of articles on evidence-based practice and has spoken extensively on the topic. Her special areas of interest are the development of strategies for incorporating evidence into practice at the bedside, fostering professional practice standards, and service excellence through patient-centered care. Dearholt is also a co-author of Johns Hopkins Nursing Evidence-Based Practice Model and Guidelines(2007).
Deborah Dang, PhD, RN, NEA-BC, is the director of nursing, practice, education, and research at The Johns Hopkins Hospital, Baltimore, Maryland, USA, and holds a joint appointment with The Johns Hopkins University School of Nursing. For the past 10 years, she has guided the transformation of the nursing culture at The Johns Hopkins Hospital to one of practice based on evidence. She has consulted and presented regionally and nationally on the topic of evidence-based practice. She is an active health services researcher who studies structural and process factors in the nursing practice environment that impact patient outcomes, and was the recipient of the 2006 Academy Health interdisciplinary Research Group on Nursing issues New Investigator Award. She is committed to creating and sustaining practice environments that foster nurses roles in improving patient outcomes. Dang has served on statewide workgroups and has a longstanding interest in organizational change. She led major efforts at Hopkins, including a multiyear implementation of a hospital-wide redesign of the Patient Care Delivery Model, development and implementation of a nursing salaried compensation model, and creation of the ideal medication-use system to guide new building planning.
*To receive a complimentary copy of the instructor's guide, please e-mail us at solutions@nursingknowledge.org
Let our business sales specialist contact you about this and other recommended solutions for hospitals or academic institutions. Please call 1-888-NKI-4YOU or e-mail us at solutions@nursingknowledge.org for additional information.
Author:
Dearholt Sandra L
Dang Deborah
Institute for Johns Hopkins Nursing

Partner:
Sigma Theta Tau International
All of Sigma Theta Tau International publications are now compatible with the most popular eReader devices including Amazon Kindle, Nook, iPad, iPhone, Android, and many more.
Due to the evolving nature of technology and the publishing industry, eBooks and eReaders are continuously being improved and updated. Please check with your eReader company regularly for troubleshooting tips and changes.
View frequently asked questions about e-books or download our Frequently Asked Questions PDF to your device.