ISBN-13: 9781930538726
Pub. Date: 2008
"I think courage isn't about looking like Grace Kelly as we walk into the lion's den. It's about being stinking afraid and walking in anyway."
So says Patrice Rancour, a strikingly humane, honest, funny, and poetic new voice, as she ushers readers through the 32 encounters in this day-in-the-life at a modern-day cancer hospital, her pager serving as her link from one human in need to the next, while she tends and ministers to both the living and the dead.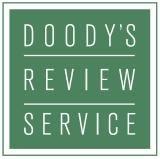 Doody 5 Star Review
"This well written and interesting book clearly illustrates the life and work of nurses."
-Kathleen Woodruff, DNP (Johns Hopkins University School of Nursing)
©Doody's Review Service™
About the Author
Patrice Rancour, MS, RN, PMHCNS-BC, a psychiatric/mental health clinical nurse specialist, has practiced in the field of mental health for over 35 years. She has written extensively on the psycho&345;spiritual opportunities that our illness journeys open up for us. "Working with individuals who are facing death is a privilege and one of the most intensive ways to learn about how to live life to the fullest," she writes. She received both her undergraduate and graduate degrees from Ohio State University, has a private practice, and speaks frequently at conferences and symposiums on such subjects as spirituality and healing, courageous end of life conversations, complementary and alternative therapies, clinical strategies for working with altered body image disturbances, grief and loss, compassion fatigue, and many other related subjects.
Let our business sales specialist contact you about this and other recommended solutions for hospitals or academic institutions. Please call 1-888-NKI-4YOU or e-mail us at solutions@nursingknowledge.org for additional information.
Partner:
Sigma Theta Tau International
All of Sigma Theta Tau International publications are now compatible with the most popular eReader devices including Amazon Kindle, Nook, iPad, iPhone, Android, and many more.
Due to the evolving nature of technology and the publishing industry, eBooks and eReaders are continuously being improved and updated. Please check with your eReader company regularly for troubleshooting tips and changes.
View frequently asked questions about e-books or download our Frequently Asked Questions PDF to your device.