ISBN-13: 9781940446080
Pub. Date: 2015
Earning your advanced degree is an extraordinary accomplishment, but completing those final stages can feel like a daunting task to candidates. A Nurse's Step-By-Step Guide to Writing Your Dissertation or Capstone is a straightforward how-to guide. This book is intentionally concise because, let's be honest, the last thing a busy candidate needs is another unwieldy, doorstop-sized book.
Packed with practical steps and tools, this book will help you plan, document, organize, and write your dissertation or capstone. Don't go it alone; let author and fellow dissertation survivor Dr. Karen Roush help you get from square one to DONE.
3rd Place 2015 AJN Book of the Year
A Nurse's Step-by-Step Guide to Writing Your Dissertation or Capstone 2015 AJN Book of the Year Award in the Nursing Education/Continuing Education category.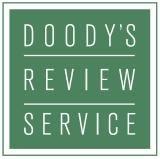 Doody 5 Star Review
"This is a unique resource that will assist graduate nursing students in the daunting task of completing this final project. The book also will serve as a wonderful launch point for improving the writing skills of these students, who in reality are just beginning their careers as contributors to nursing literature and research."
-Kathleen M. Woodruff, DNP, RN, ANP-BC(Johns Hopkins University School of Nursing)
©Doody's Review Service™
About the Author
Karen Roush, PhD, APN, is an Assistant Professor of Nursing at Lehman College. She is founder of The Scholar's Voice, which works to strengthen the voice of nursing through writing mentorship for nurses. A previous editorial director and clinical managing editor for American Journal of Nursing, Roush is widely published, having authored multiple consumer healthcare books, nursing articles in peer-reviewed journals, essays, and poetry.
Let our business sales specialist contact you about this and other recommended solutions for hospitals or academic institutions. Please call 1-888-NKI-4YOU or e-mail us at solutions@nursingknowledge.org for additional information.
Partner:
Sigma Theta Tau International
All of Sigma Theta Tau International publications are now compatible with the most popular eReader devices including Amazon Kindle, Nook, iPad, iPhone, Android, and many more.
Due to the evolving nature of technology and the publishing industry, eBooks and eReaders are continuously being improved and updated. Please check with your eReader company regularly for troubleshooting tips and changes.
View frequently asked questions about e-books or download our Frequently Asked Questions PDF to your device.