ISBN-13: 9781937554583
Pub. Date: 2013
Ever wonder how valuable it might be to add more degrees, certifications, honors, and achievements to your résumé But is adding to the alphabet soup behind your name worth it? How do you choose among a myriad of paths, and how do you know if that professional organization or certification is right for you?
Accelerate Your Career in Nursing shows you how to achieve professional advancement by helping you strategically decide which degrees, specialties, or opportunities are right for you. This book helps you pursue your dreams by showing you a roadmap to professional success. From effective portfolio development to valuable communication techniques, this book will help you really accelerate your career in nursing.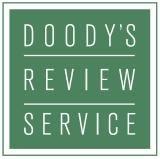 Doody 5 Star Review
"This is a brilliant tool to assist nurses with developing a clear and purposeful direction to their careers."
-Kathleen M Woodruff, DNP (Johns Hopkins University School of Nursing)
©Doody's Review Service™
About the Authors
Janice Phillips, PhD, RN, FAAN, is an Associate Professor at Rush University College of Nursing, Chicago, Illinois. She is an experienced clinician, researcher, educator, and public policy advocate in the health care arena. She completed service as a Robert Wood Johnson Foundation Health Policy Fellow, working in the office of Sen. John D. Rockefeller IV (D--WV), and received the Nursing Spectrum Nursing Excellence Award for Advancing and Leading the Profession.
Janet M. Boivin, BSN, BA, RN, has more than 30 years of experience as an award-winning nurse journalist and has written for several general and military newspapers. She is a staff nurse in a free clinic. She previously worked as the national editor and writer for Nurse.com for 18 years. She is the only nurse journalist to travel to a war zone to write about military nurses caring for the wounded.
Let our business sales specialist contact you about this and other recommended solutions for hospitals or academic institutions. Please call 888.654.4968 or email us at solutions@nursingknowledge.org for additional information.
Author:
Phillips Janice M
Boivin Janet

Sub-title:
A Guide to Professional Advancement and Recognition
Partner:
Sigma Theta Tau International
All of Sigma Theta Tau International publications are now compatible with the most popular eReader devices including Amazon Kindle, Nook, iPad, iPhone, Android, and many more.
Due to the evolving nature of technology and the publishing industry, eBooks and eReaders are continuously being improved and updated. Please check with your eReader company regularly for troubleshooting tips and changes.
View frequently asked questions about e-books or download our Frequently Asked Questions PDF to your device.