ISBN-13: 9781937554835
Pub. Date: 2013
In Leading Valiantly in Healthcare, leadership expert Catherine Robinson-Walker provides a successful approach to leadership that can be sustained for the long haul. Through the use of concrete vignettes and real-life experience, Leading Valiantly helps the reader avoid leadership missteps and ascertain ways to mold himself or herself into someone who is not merely in a leadership position but who can lead with valor. Being a leader can often be exhausting. How do you continuously stay inspired, stay positive, and preform at your best? Leading Valiantly invites leaders and potential leaders at all levels to look at sustainable leadership. Robinson-Walker incorporates more than three decades of personal experience in an effort to help you become a more grounded leader who is fully connected and comfortable with herself or himself.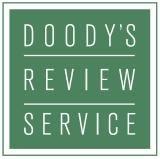 Doody 5 Star Review
"This is an excellent (leadership) resource. The concept of leadership that incorporates an internal moral compass is right on and is much needed in the current healthcare climate."
-Cynthia Lee Cummings, RN, MSN, EdD (University of North Florida Brooks College of Health)
©Doody's Review Service™
About the Author
Catherine Robinson-Walker, MBA, MCC, is President of The Leadership Studio and specializes in leadership development and executive coaching in healthcare. She has 25 years of executive leadership experience in complex health organizations, national commissions, and academic consortia. Robinson-Walker has served nurse and physician leaders, chief executives, management teams, and other senior healthcare staff as a master certified executive coach, strategic consultant, team facilitator, and keynote and workshop speaker. For 18 years, Robinson-Walker was the founding Executive Director of the Network for Healthcare Management. In addition, she has held executive director roles with the Chicago-based Joint Commission and the California Health Collaborative. She has published more than 50 articles and chapters on leadership as well as a series bestseller, Women and Leadership in Health Care: The Journey to Authenticity and Power.
Let our business sales specialist contact you about this and other recommended solutions for hospitals or academic institutions. Please call 888.654.4968 or email us at solutions@nursingknowledge.org for additional information.
Author:
Robinson-Walker Catherine
Sub-title:
Four Steps To Sustainable Success
Partner:
Sigma Theta Tau International
All of Sigma Theta Tau International publications are now compatible with the most popular eReader devices including Amazon Kindle, Nook, iPad, iPhone, Android, and many more.
Due to the evolving nature of technology and the publishing industry, eBooks and eReaders are continuously being improved and updated. Please check with your eReader company regularly for troubleshooting tips and changes.
View frequently asked questions about e-books or download our Frequently Asked Questions PDF to your device.