ISBN-13: 9781937554873
Pub. Date: 2013
The author and contributors of Man Up! are some of the most successful male leaders in nursing today that have chosen to defy the odds and pursue their passion for nursing care. Man Up! delivers expert advice, practical information, and a formula for success for students and male nurses at all levels.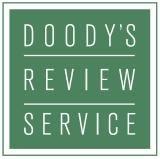 Doody 5 Star Review
"A must read for all men in nursing. In the end, we are a team, focusing on patients – by making every link in the chain stronger, the whole profession benefits."
-Viki Hedderick, DEd, MSN, BSN (Edinboro University of Pennsylvania)
©Doody's Review Service™
About the Author
Christopher Lance Coleman, PhD, MS, MPH, FAAN is the Fagin Term Associate Professor of Nursing and Multicultural Diversity and is co-director of the Center for Health Equity Research at the University of Pennsylvania School of Nursing. He received his BS from Walla Walla University, his MS from Oregon Health Science University, and his PhD with a minor in education from the University of California, San Francisco. Additionally, he completed a postdoctoral fellowship at UCLA and earned an MPH from the Johns Hopkins University School of Public Health.
He holds memberships in numerous organizations, including the Honor Society of Nursing, Sigma Theta Tau International and the American Academy of Nursing. Additionally, he serves on multiple editorial boards and is a peer reviewer for a number of refereed journals. He has published research articles and book chapters, has received federal funding from the National Institutes of Health (NIH) and intramural funding for HIV/AIDS, and has completed a study in Botswana. He was a mayoral appointee to the Ryan White Title-I Planning Council for the City of Philadelphia and served on the board of directors for the Association of Nurses in AIDS Care and the National Association on HIV Over Fifty.
Let our business sales specialist contact you about this and other recommended solutions for hospitals or academic institutions. Please call 888.654.4968 or email us at solutions@nursingknowledge.org for additional information.
Author:
Coleman Christopher L
Sub-title:
A Practical Guide for Men in Nursing
Partner:
Sigma Theta Tau International
All of Sigma Theta Tau International publications are now compatible with the most popular eReader devices including Amazon Kindle, Nook, iPad, iPhone, Android, and many more.
Due to the evolving nature of technology and the publishing industry, eBooks and eReaders are continuously being improved and updated. Please check with your eReader company regularly for troubleshooting tips and changes.
View frequently asked questions about e-books or download our Frequently Asked Questions PDF to your device.