ISBN-13: 9781935476597
Pub. Date: 2011
Nurse Preceptors live at the intersections of education/practice and of the present/future. They are the essential link between what nurses are taught and what they do, and between what nurses know and what they need to know.
In Mastering Precepting: A Nurse's Handbook for Success, Beth Tamplet Ulrich and contributors share their experiences, advice, theory, and research findings to better describe the role of precepting and the importance of it. This book is not only a primer for the new preceptor but a resource to consult as needed over a lifetime of precepting.
Experience and good clinical skills do not necessarily result in good precepting. Throughout its 13 chapters, Mastering Precepting looks at the role of preceptor: learning strategies, communication, coaching, technology, behaviors and motivation, and self-care. It focuses on improving the skills of those who serve as preceptors, not only for new graduates but for nurses transitioning from any nursing role into another. A good preceptor can set the foundation for a thriving career while a poor one can have devastating outcomes, not only for the nurse, but for the patient as well. Kathy Sanford in the books foreword says, "Its underlying premise is that we can improve our precepting abilities and, in doing so, can contribute to the enrichment of other nurses careers. "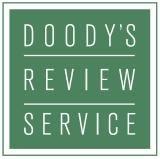 Doody 5 Star Review
"This is an all-encompassing resource for preceptors, administrators, and educators. It is a valuable read and is more thorough than other books addressing precepting."
-Viki Hedderick, DEd,, MSN, BSN, RN (Edinboro University of Pennsylvania)
©Doody's Review Service™
About the Author
Beth Ulrich, EdD, RN, FACHE, FAAN, is a nationally recognized thought leader who is known for her research, studying nursing work environments, and the experiences of new graduate nurses as they transition from nursing school into the workforce. She is also known for her leadership in developing the roles of nephrology nurses and improving the care of nephrology patients. Ulrich has extensive experience as a health care executive, educator, and researcher. She currently serves as vice president of hospital services for CAE Healthcare, the world leader in human patient simulation, and as editor of the Nephrology Nursing Journal, the professional journal of the American Nephrology Nurses' Association. Ulrich has been a co-investigator on a series of national nursing workforce and work environment studies and on two studies of critical-care nurse work environments conducted with the American Association of Critical-Care Nurses.
Contributing Authors
Larissa Marquez Africa, MBA, BSN, RN
Cherilyn Ashlock, MSN, RN
Carol A. Bradley, MSN, RN, CENP
Thomas J. Doyle, MSN, RN
Cathleen M. Deckers, EdD, RN
Amy K. Doepken, BSN, RN, CCRN
Denise D. Fall, BSN, RN
Mary Lyn Feldt, MSN, RN
Mary S. Haras, MS, MBA, APN, NP-C, CNN
Cindy Lefton, PhD, RN
Karen C. Robbins, MS, RN, CNN
Laurie Shiparski, MS, BSN, RN
Jennifer L. Thornburgh, BSN, RN
Wendy Jo Wilkinson, MSN, ARNP
Collista J. Zook, MS, CNS, RN
Let our business sales specialist contact you about this and other recommended solutions for hospitals or academic institutions. Please call 1-888-NKI-4YOU or e-mail us at solutions@nursingknowledge.org for additional information.
Partner:
Sigma Theta Tau International
All of Sigma Theta Tau International publications are now compatible with the most popular eReader devices including Amazon Kindle, Nook, iPad, iPhone, Android, and many more.
Due to the evolving nature of technology and the publishing industry, eBooks and eReaders are continuously being improved and updated. Please check with your eReader company regularly for troubleshooting tips and changes.
View frequently asked questions about e-books or download our Frequently Asked Questions PDF to your device.