ISBN-13: 9781938835032
Pub. Date: 2013
Simulation can be a valuable tool for academic or clinical institutions. But technology can change quickly, and faculty, staff developers, students, and clinicians need to know how to respond. When it comes to designing and implementing effective training programs for interdisciplinary learners, understanding simulation scenarios and environments is a must.
In Mastering Simulation, nationally known experts Beth Ulrich and Beth Mancini guide students and practitioners alike through developing clinical competencies with confidence. When you finish, you'll have a solid foundation for improving patient outcomes whether in an academic setting or a health care institution. Coverage includes:
Creating simulation scenarios
Designing program evaluations
Improving learner performance
Managing risk and quality improvement
Developing interprofessional programs
Designing research using simulation
3rd Place 2014 AJN Book of the Year
Mastering Simulation: A Handbook for Success was awarded third place in the 2014 AJN Book of the Year Award in the Information Technology/Social Media category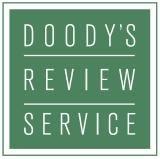 Doody 5 Star Review
"The authors provide clear, concise examples that are easy to adapt. This is a much-needed book for all nurses attempting to use simulation to the highest capability."
-Cynthia Lee Cummings, RN, MSN, EdD (University of North Florida Brooks College of Health)
©Doody's Review Service™
About the Authors
Beth Ulrich, EdD, RN, FACHE, FAAN, is Senior Partner, Innovative Health Resources, and Editor of Nephrology Nursing Journal, the professional journal of the American Nephrology Nurses' Association. Ulrich served as Vice President of the hospital services division for a simulation technology and education provider and has extensive senior executive experience as CNO, COO, and Senior Vice President in hospitals and large health care systems.
Beth Mancini, PhD, RN, NE-BC, FAHA, ANEF, FAAN, is Professor, Associate Dean, and Chair for Undergraduate Nursing Programs at The University of Texas at Arlington College of Nursing. Mancini is President of the Society for Simulation in Healthcare and past member of the Royal College of Physicians and Surgeons of Canada's Simulation Task Force, Sigma Theta Tau International's Simulation and Emerging Technologies Content Advisory Group, and the World Health Organization's Initiative on Training and Simulation and Patient Safety. She is Co-Chair of the Education Task Force for the International Liaison Committee for Resuscitation.
Let our business sales specialist contact you about this and other recommended solutions for hospitals or academic institutions. Please call 888.654.4968 or email us at solutions@nursingknowledge.org for additional information.
Author:
Ulrich Beth
Mancini Mary E

Partner:
Sigma Theta Tau International
All of Sigma Theta Tau International publications are now compatible with the most popular eReader devices including Amazon Kindle, Nook, iPad, iPhone, Android, and many more.
Due to the evolving nature of technology and the publishing industry, eBooks and eReaders are continuously being improved and updated. Please check with your eReader company regularly for troubleshooting tips and changes.
View frequently asked questions about e-books or download our Frequently Asked Questions PDF to your device.