ISBN-13: 9781938835155
Pub. Date: 2013
If you are a nurse with substance use disorder, you live with your addiction, and you know patient care and safety are at risk. You know you need to make a change. How do you regain your life and reenter nursing practice? Reentry might seem overwhelming and completely unattainable, but you are not alone.
re/entry: a guide for nurses dealing with substance use disorder is a must-have personal recovery compass for nurses traveling from addiction to professional reentry. Authors Karolyn Crowley and Carrie Morgan take nurses step by step through challenges, including licensing, legal, and monitoring issues; shame and loss of professional standing; triggers; and workplace stressors. Crowley and Morgan provide nurses with the knowledge, tools, and courage to overcome their disorder and successfully reenter the nursing profession.
1st Place 2014 AJN Book of the Year
Re/entry: A Guide for Nurses Dealing with Substance Use Disorder was awarded first place in the 2014 AJN Book of the Year Award in the History and Public Policy category and Professional Development and Issues category.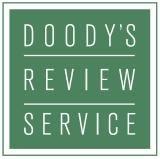 Doody 5 Star Review
"This is a much-needed offering for those dealing with the problem of substance abuse. I have not seen another book like this – it is well worth it."
-Cynthia Lee Cummings, RN, MSN, EdD (University of North Florida Brooks College of Health)
©Doody's Review Service™
About the Authors
Karolyn Crowley, RN, is founder of Insight Support Groups, a recovery program for nursing professionals that evolved from her earlier work with the Idaho Board of Nursing to create an alternative-to-discipline program. Crowley has been a registered nurse since 1985.
Carrie Morgan, BA, is a recovery coach, business consultant, speaker, and writer. Her recovery coaching expertise comes from combining recovery principles with 14 years of coaching and consulting expertise. Morgan trains professional coaches and accompanies her clients and support groups on the journey from addiction toward self-mastery.
Let our business sales specialist contact you about this and other recommended solutions for hospitals or academic institutions. Please call 888.654.4968 or email us at solutions@nursingknowledge.org for additional information.
Author:
Crowley Karolyn
Morgan Carrie

Partner:
Sigma Theta Tau International
All of Sigma Theta Tau International publications are now compatible with the most popular eReader devices including Amazon Kindle, Nook, iPad, iPhone, Android, and many more.
Due to the evolving nature of technology and the publishing industry, eBooks and eReaders are continuously being improved and updated. Please check with your eReader company regularly for troubleshooting tips and changes.
View frequently asked questions about e-books or download our Frequently Asked Questions PDF to your device.