Double click on above image to view full picture
ISBN-13: 9781938835582
Pub. Date: 2015
Today's healthcare environment is ever-evolving. This constant progression requires educators and practitioners to be nimble, flexible, and responsive to change. While individuals can be nimble and flexible, organizational culture is often stubbornly resistant. Changing the culture requires more than introducing new activities or tasks.
In this follow-up to their highly regarded book-Reflective Practice: Transforming Education and Improving Outcomes-Gwen Sherwood and Sara Horton-Deutsch focus on reflective learning as a catalyst for transforming traditional organizations and environments. The authors make a strong case that the way organizations incorporate change into their culture or processes ultimately affects sustainability.
Reflective Organizations: On the Front Lines of QSEN & Reflective Practice Implementation promotes a systematic change that supports nurses and educators in learning from experiences in order to craft future change. Each chapter provides theory followed by case studies that demonstrate practical applications in real-world situations, and thoughtful questions guide readers in analyzing concepts in the stories. If you want to know how to begin, what to expect, and how others have addressed the familiar challenges of the change process, this book will serve as your guide.
2nd Place 2015 AJN Book of the Year
Reflective Organizations: On the Front Lines of QSEN and Reflective Practice Implementation in the 2015 AJN Book of the Year Award in the Professional Issues category.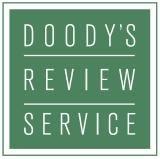 Doody 4 Star Review
"This book pulls together three key healthcare practice changes into a one-stop reference which can serve as a foundation for implementing reflective practices at the personal and organizational level. It is unique in presenting QSEN, the IOM recommendations, and interprofessional practice in one rich resource written by national leaders in the field who can speak authoritatively about frontline challenges and solutions."
-Jane M Foote, EdD, MSN, BSN(Winona State University)
©Doody's Review Service™
About the Authors
Gwen D. Sherwood, PhD, RN, FAAN, ANEF, is Professor and Associate Dean for Academic Affairs at the University of North Carolina at Chapel Hill School of Nursing. She is Co-Investigator for the award-winning Robert Wood Johnson-funded Quality and Safety Education for Nurses (QSEN) project to transform curricula to prepare nurses for working in and leading quality and safety in redesigned healthcare.
Sara Horton-Deutsch, PhD, RN, PMHCNS, FAAN, ANEF, is Professor and Jean Watson Caring Science Endowed Chair at the University Of Colorado College Of Nursing. Her work in mindful and reflective practices, as well as her experiences with the national quality and safety work of QSEN, has had a significant impact on the quality and care of patients in the psychiatric mental health arena.
Let our business sales specialist contact you about this and other recommended solutions for hospitals or academic institutions. Please call 888.654.4968 or email us at solutions@nursingknowledge.org for additional information.
Author:
Sherwood Gwen D
Horton-Deutsch Sara L

Sub-title:
On the Front Lines of QSEN and Reflective Practice Implementation
Partner:
Sigma Theta Tau International
All of Sigma Theta Tau International publications are now compatible with the most popular eReader devices including Amazon Kindle, Nook, iPad, iPhone, Android, and many more.
Due to the evolving nature of technology and the publishing industry, eBooks and eReaders are continuously being improved and updated. Please check with your eReader company regularly for troubleshooting tips and changes.
View frequently asked questions about e-books or download our Frequently Asked Questions PDF to your device.