ISBN-13: 9781935476566
Pub. Date: 2011
Bullying among nurses is a vexing and serious problem within the profession – a problem that has the potential to destroy a nurse's morale, interfere with the ability to trust colleagues and erode quality of care.
When Nurses Hurt Nurses: Recognizing and Overcoming the Cycle of Nurse Bullying confronts this problem by examining the causes and providing ways to diffuse a confrontational situation. Written by Surviving Ophelia author Cheryl Dellasega, PhD, RN, CRNP, When Nurses Hurt Nurses is at the forefront of addressing the issue of bullying within the nursing profession.
Dellasega delves into the history of nurse bullying, provides theories about its causes and offers sample dialogues to diffuse violent situations as well as ways to create a positive work environment.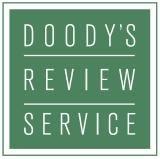 Doody 5 Star Review
"(This book) shows the destructiveness of this behavior and the damage it can do to the persons involved and to the patients. It should be required reading for all levels of healthcare."
-Vicki Ann Moss, DNSc, MS, BSN, RN (University of Wisconsin-Oshkosh)
©Doody's Review Service™
About the Author
Cheryl Dellasega, PhD, RN, CRNP, author of When Nurses Hurt Nurses (Sigma Theta Tau International, 2011) Mean Girls Grown Up (Wiley, 2005), Girl Wars (Simon & Schuster, 2003), and Surviving Ophelia (Perseus, 2001), is a professor of humanities in the College of Medicine and professor of women's studies at The Pennsylvania State University. As the founder of Club and Camp Ophelia, she has helped girls confront and overcome relational aggression. She has worked clinically as a nurse practitioner and is an international expert on family relationships.
Let our business sales specialist contact you about this and other recommended solutions for hospitals or academic institutions. Please call 888.654.4968 or email us at solutions@nursingknowledge.org for additional information.
Partner:
Sigma Theta Tau International
All of Sigma Theta Tau International publications are now compatible with the most popular eReader devices including Amazon Kindle, Nook, iPad, iPhone, Android, and many more.
Due to the evolving nature of technology and the publishing industry, eBooks and eReaders are continuously being improved and updated. Please check with your eReader company regularly for troubleshooting tips and changes.
View frequently asked questions about e-books or download our Frequently Asked Questions PDF to your device.